>
Home
>
Classes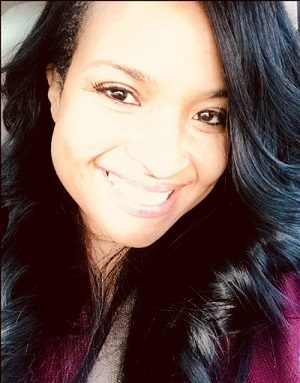 Welcome to our Class! I am excited to be working with you and your child at St. Louis Unified School.
Dear Parents,
Arrival
School begins at 8:30 am.  Students need to arrive before school begins. Parents should drop off students in the gym, saying any "good-bye's" there.  This helps the child develop independence and an understanding that school is their job and their classroom duties (putting away their book bags, putting up their homework folders, class work, etc).                                               
Dismissal
Monday, Tuesday, Wednesday, and Thursday, school is dismissed at 3:30 pm. Friday we will dismiss early at 1:30 pm.  All students will be dismissed in an orderly fashion.  The children will be dropped off and picked up at the front door. The students should be dropped off before 8:30 am. In the afternoons, the students should be picked up at 3:30 p.m.  Children will only be released to those persons designated on their car pool list in the office.
Show and Tell
Show and tell is held on Friday. Your child may bring in books, pictures, objects they can talk about and special gifts. Please no electronic games of any kind (DS, Ipod's, etc).
Homework Folders
Homework will be assigned once a week.  For Pre K – 3nd grade, homework will be given out on Mondays and turned in on Thursdays (unless otherwise indicated). Third and fourth Graders will be given homework daily (due dates may vary). Spelling words will be sent home at the beginning of the week. Book journals/book buddies will be given occasionally and will be given at the beginning of the week and will be due at the end of the week.
Friday Folders
Friday Folders will be sent home every Friday with completed class work your child completed during the week at school. Please return the Friday Folder on the following Monday (empty for the new week.
Discipline Methods
In our class we use the Stop and Go Method. Green – Good Day, Yellow – the behavior is slipping, and Red – Stop the behavior. When a student has received a red card then he/she will have to miss ten minutes of their recess time. If the behavior is not better the student will be referred to the Principal's office.
Supply List
Mrs. Drake's Class is expected daily to bring the following:
Pre K/K
Book Bag (daily)
Pencil Box (inside- scissors, pencils, crayons, glue sticks, and markers) leave at school.
Change of clothes (Complete with underwear and socks. These items should be placed in a Ziploc freezer bag) brought the first day of school.
Lunch (unless we have special events)
Paint smock

Grades 1-3
Pencil box
Markers
Pencils
5 folders
Glue sticks
Colored pencils
Calculator
Ruler
2 notebooks
Thank you for entrusting your child to me and the St. Louis Unified School Staff. I will do my best to make your child's day a great one. We will explore together and learn many things. If you have any questions, please feel free to call me here at the school at: 314-869-7800.
Sincerely,
Mrs. Carla Drake